The Best Ideas Are Coffee-Fueled Ideas
It was 8:15 am on a Sunday and the coffee was flowing. (Kenyan Karagoto, roasted by George Howell, if you were wondering)
"Know what we should do? We should go to each of the four premier locations for croissants in Miami, order nothing more than one plain croissant and compare them."
In no time, we had a route planned.
We would start at the farthest point: True Loaf in Sunset Harbour, then work our way back, stopping at Zak the Baker in Wynwood, then Bachour Bakery on Salzedo, then finishing up at Madruga Bakery right off US1 where the Gables and South Miami meet.
On the way out the door, I grabbed my 10" serrated bread knife because part of the comparison would have to involve cross sections of the internal structure and... photos!
Guardians of the Galaxy soundtrack booming in the Jeep.
Let's do this.
We Are The Winners
The very fact that we have four exceptional croissants to eat is cause for celebration alone.
It hasn't always been this way. In fact for years, it wasn't even remotely possible.
In 2012, Zak Stern started Zak the Baker, then Tomas Strulovic opened True Loaf in 2013, Antonio Bachour started his first solo project on Brickell in 2016, followed by Naomi Harris opening Madruga Bakery in January of 2017.
We've had this luxury for less than three years.
Side by Side Comparison
What follows is not a "best" or "worst" as that is never the point anyway. Taste is utterly subjective and diversity is wonderful. All of the croissants sampled were delicious and each could stand on its own as a great representation of how far artisanal baking has come in Miami.
If you've never tried one of these four spots, you won't be disappointed. If you've already got your favorite, then you probably won't be swayed. Bottom line: we are some lucky people to have this many great options.

First Croissant: True Loaf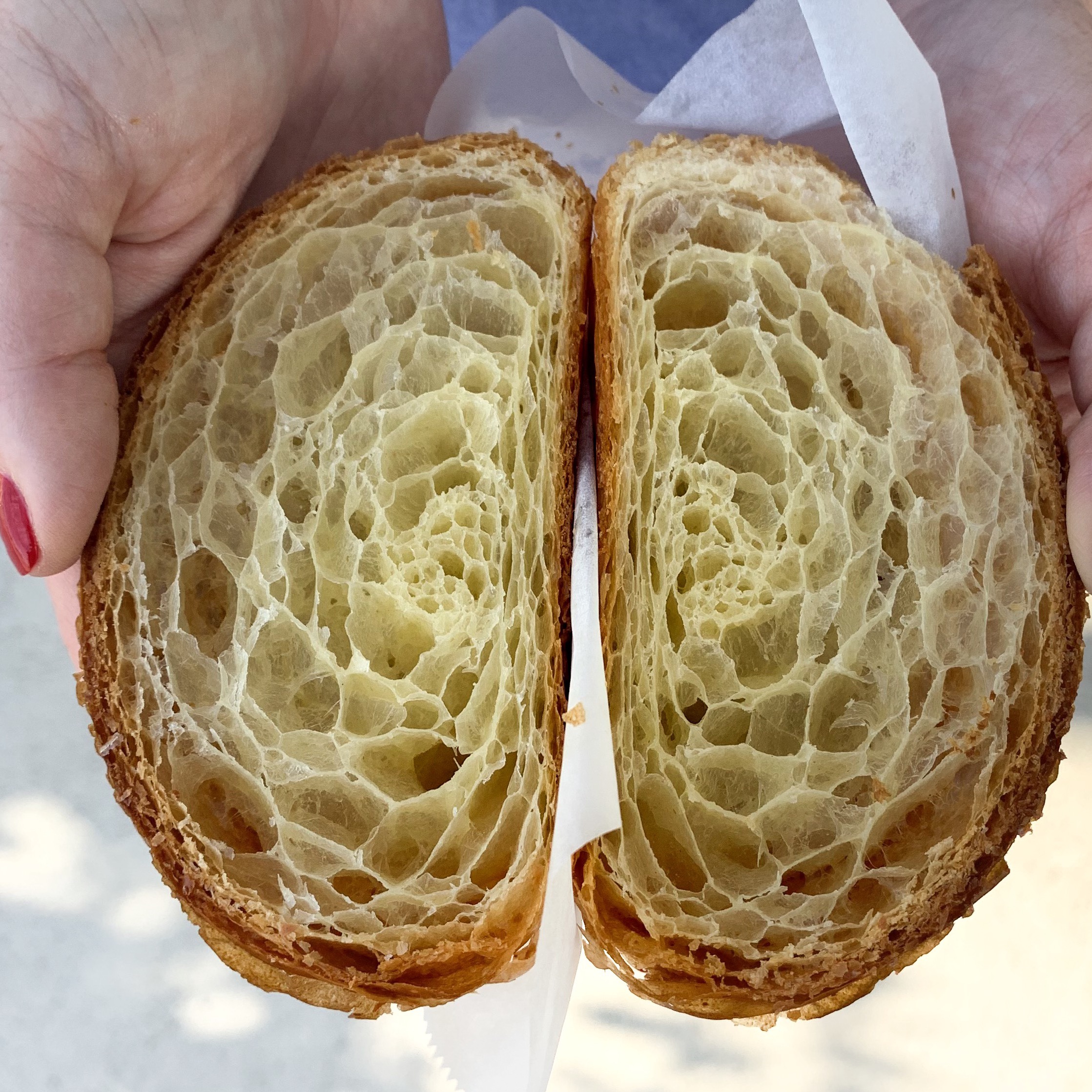 Price (including tax) $4.28
Characteristics:
Light airy consistency,
Outer shell is crispy but not over-baked at all.
Pleasantly buttery
Very even lamination
Lightest croissant of all four
Second Croissant: Zak the Baker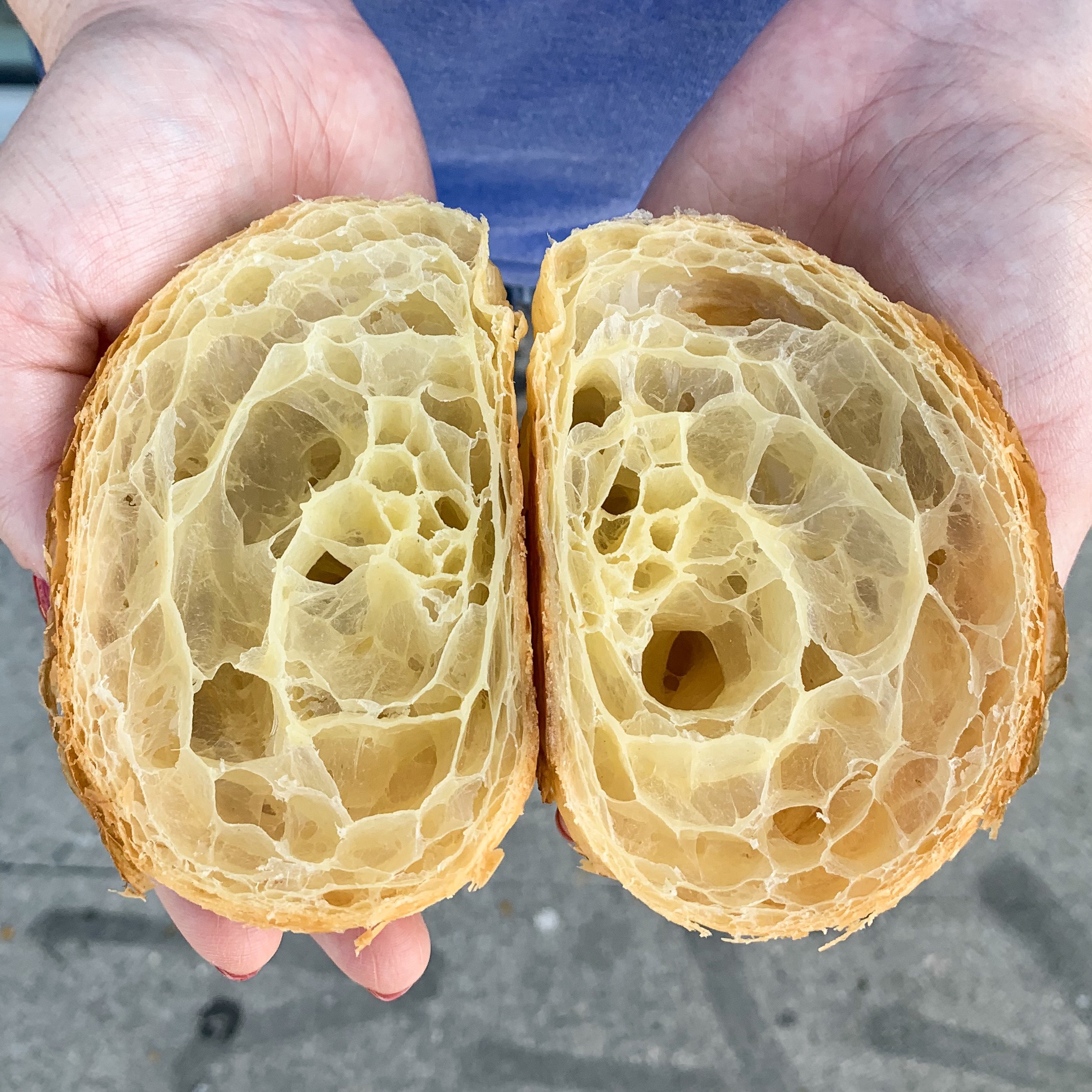 Price (including tax) $3.42
Characteristics:
The most butter flavor of all four.
Soft, denser structure.
Exterior is fully cooked but giving - doesn't shatter.
Smallest of the four in size
Third Croissant: Bachour Bakery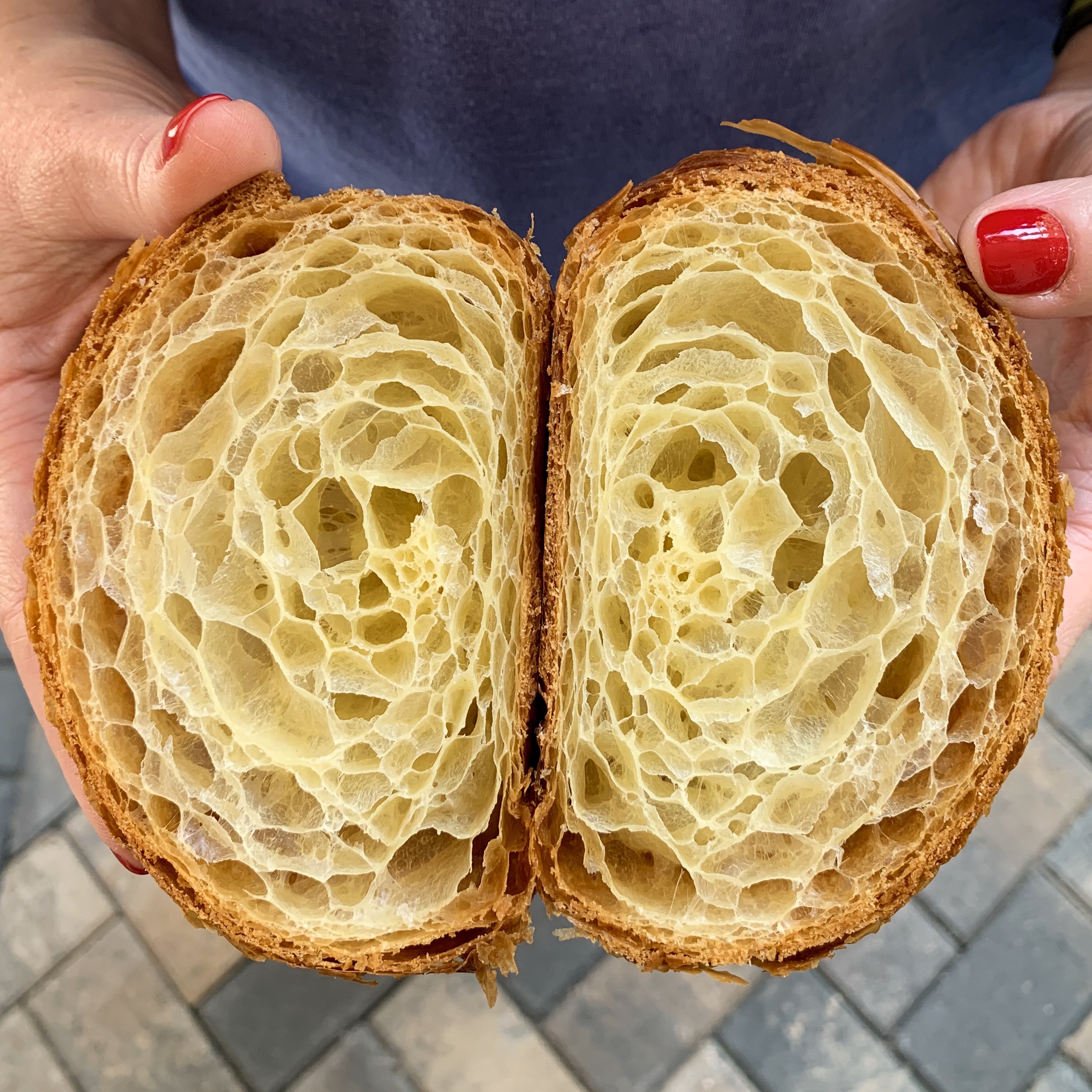 Price (including tax) $4.28
Characteristics:
Very good structure.
High quality, sweet cream butter flavor with a very pleasant aftertaste.
Exceptional balance between crispy outer layers and soft interior.
Would make a great sandwich croissant
Fourth Croissant: Madruga Bakery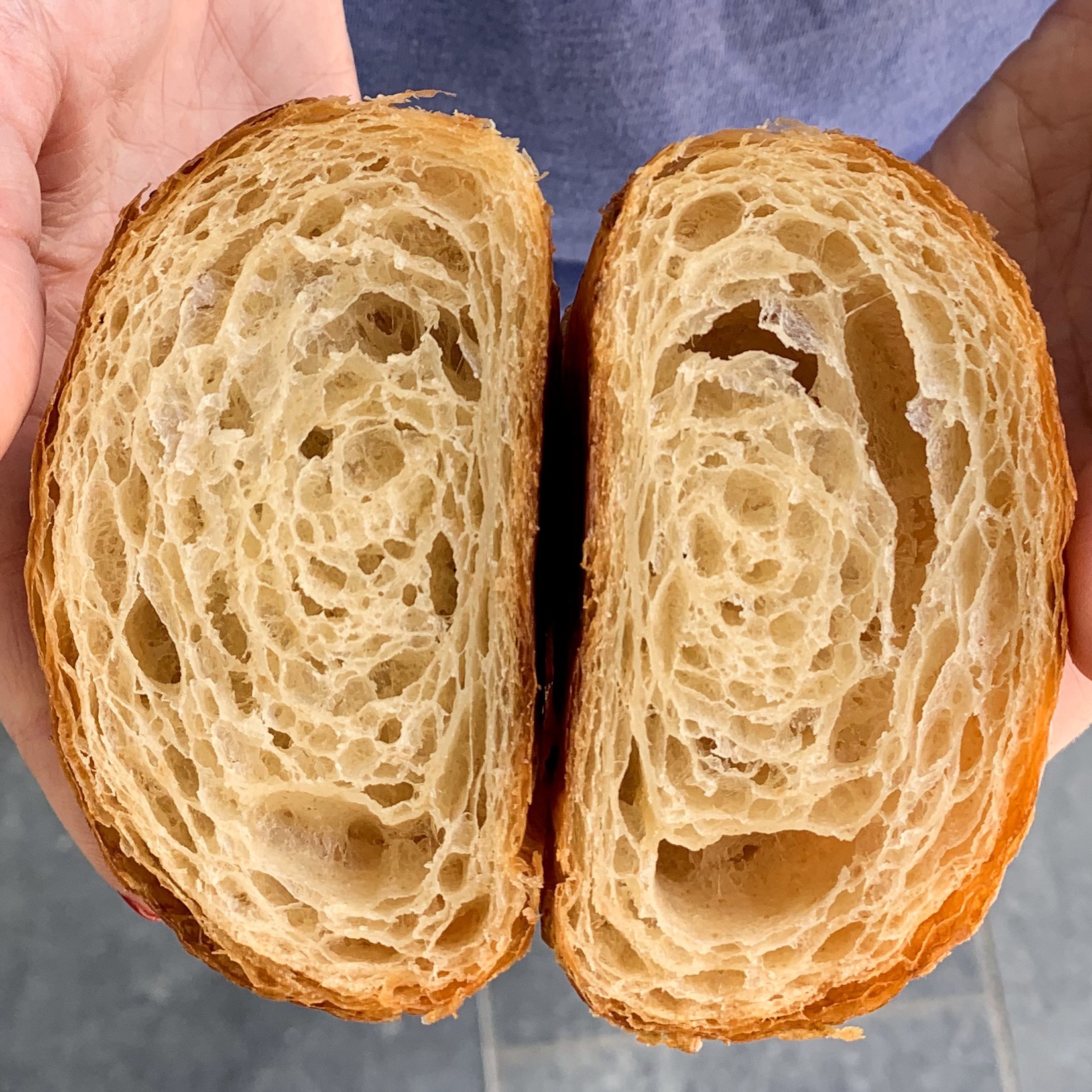 Price (including tax) $3.42
Characteristics:
Very structured, almost more brioche-like than airy.
Flavorful. Complex savory flavor. Tastes wholesome.
Made of organic flour including some whole wheat flour.
Would make a great sandwich croissant
Some information from Wikipedia about Lamination
(Wikipedia on Lamination:)
Laminated dough is a culinary preparation consisting of many thin layers of dough separated by butter, produced by repeated folding and rolling. Such doughs may contain over eighty layers.[1] During baking, water in the butter vaporizes and expands, causing the dough to puff up and separate, while the lipids in the butter essentially fry the dough, resulting in a light, flaky product.[2] Examples of laminated doughs include: